What happens when a writer types The End? Well, as soon as Ellie Marston typed those two little words in my book, The End, all hell broke loose. Her day didn't start out too well and it didn't end any better. Sometimes the end is only the beginning. Ellie found her deceased husband's last manuscript on his Mac and decided it needed an ending. Her husband's story was a thriller that read so real, it sounded like a true story. The problem? The story was true, and she had managed to write the only logical conclusion. That's when someone decided she needed to die before the truth was revealed in black and white...or at least in eBook format--.pdf, .mobi, or .epub. Ellie survived the ordeal and found true love. One reviewer described The End as a DA's, cops, good guys, bad guys, thriller, suspense, love story. Yeah, that just about sums it up. I'm going to add an excerpt from The End to the end of this post, but before I do I want to share some of my thoughts on what happens when a writer types The End.
Finishing the rough draft of a manuscript is only the beginning of a story's life. Once the writer types The End, there are numerous self-edits before the author feels comfortable turning her baby over to a beta reader to get some honest feedback. Sometimes honest feedback stings, but knowing what makes a reader cringe is helpful to building a good story. Then the manuscript goes to an editor to slice and dice. Thank goodness for good editors. Sometimes a story is just too close for the writer to see the revisions that are needed. Editors are an essential part of the publishing process, and I appreciate mine with all my heart. Then, the book is formatted and set free. After release day, the real work begins. Promotion is a never-ending process. So much is involved in marketing a book that it can be overwhelming. Makes me tired thinking about my list of to-dos.
Okay, okay, stop. Most people who are acquainted with the publishing world know this stuff. So what really happens when a writer types The End? She agonizes over whether the book is good enough to publish. Is the premise interesting enough to sell? She considers revising the ending. What if the happily ever after isn't happy enough? She cringes when her editor's comments have a greater word count than the book. Don't laugh. It could happen and has. She hopes and prays readers will like her story enough to let her know and sweats the first review and the second and the third...and the tenth. So much angst. Writers crave affirmation. Yes, they do. Otherwise, a writer wouldn't put her work out there in the wide world and risk public criticism.
I've found being a published writer to be like a roller coaster ride with many, many high hills and deep valleys. The journey is filled with happiness and hurt. Delight and disappointment. Days of euphoria and days of melancholia. Still with all the ups and downs I can't imagine not being a writer. Writers live to write, but thrive on feedback. So do your favorite writer a favor and let her or him know how much you love their work.
So here's the excerpt I promised from The End. Enjoy!
Tab had put a lot of himself into his writing. I'd watched him, absorbed for hours on end, struggling to choose just the right word or just the right sentence structure. He'd tried for years to get an agent or a publisher to read one of his manuscripts. After numerous rejections, he'd send them to the virtual trash bin with an angry jab to the delete button. It appeared like a lot of wasted effort to me.
Thinking about Tab kicked me in the gut once again. He had been dead for almost a year, but his memory could still hit me hard when I least expected it. It's true. You never get over losing someone you love the way I had loved him.
I was awake late one night the previous week watching Castle on a Netflix disk, when I decided it was time to read Tab's unfinished masterpiece—well at least it would have been a masterpiece in his humble opinion—if he had discussed it with me. He never mentioned the project. I didn't even know the manuscript existed until after the accident that took his life. If I hadn't been searching the hard drive of his Mac for something else, I would have never known about it.
Odd. Tab wasn't a secretive sort of guy. Was he?
So his unfinished manuscript had remained unread on the hard drive of his Mac for months. I'd put the idea of reading his final words aside, but then I couldn't stand it anymore. I had to read what he left behind.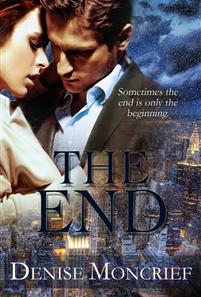 When I opened the file, I expected to read something sentimental and just a little cheesy, something with a made-for-television happy ending. I expected to cry like a baby when I read his final words. Tab was the most dramatic man I'd ever met.
Instead, I became engrossed in a thriller that read so real I wondered if he had written a true story. All the plot needed was a realistic ending.
And the end came to me in the middle of the night.
It was done now. For better or for worse.