Hi Everyone – I'm delighted to be here today.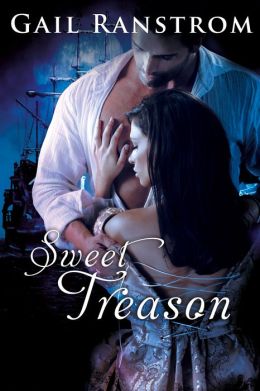 When I first learned that I'd been lucky enough to land a spot at Just Romantic Suspense, I knew it was a perfect fit. After all, I write romantic suspense. What could be better? Right?
And then it dawned on me— I was the lone historical in Entangled's new Ignite line! Although my new release, SWEET TREASON, takes place in 1779, I usually write Regency Noir – dark Regencies that explore the not-so-elegant world of the Regency's underbelly— rife with mystery, intrigue, danger and desire!
And yes, probably 90% of RS is contemporary, and almost every genre will have some element of romance and suspense, but there are some rebels out there, too. In fact, we're sneaking into nearly all genres. So what about these hybrids? Those stories that cross lines and combine tropes? Who doesn't love Susan Squire's (known for breaking the rules and crossing the lines of romance writing) Companion series that combines Paranormal and Historical?)
And that got me thinking...I write across the lines, but how many readers cross over? Are romantic suspense readers exclusive and never want to read outside the contemporary parameter? Like those readers who say they'll never buy ebooks because they love the smell of printer's ink? Will die-hard RS readers cross over to the historical side to find what they're looking for?
So here's what I want to know. How many of you dare to cross the lines? If you love RS, are you willing to read a Science Fiction RS? Fantasy RS? And how about historical? Occasionally? Frequently? Never?
I'm not a good judge of this because I'll read absolutely anything. I read cereal boxes and canned goods. I'm also one of those weird people who read the fine print. (I was all set to run off and have a LifeStyle Lift until I read in the fine print that the ladies in the ads and TV had extra procedures in addition to the LifeStyle Life. By the time you add it all up...well, let's just say I need a lot of help. )
What genres do you read in addition to Romantic Suspense? What are you willing to read? How far have you gone in pursuit of a good story?
Find SWEET TREASON at Amazon and Barnes and Noble