GIVEAWAY ALERT!
Is there a limit on too many bad guys in a book? Have you ever read a book where the hero or heroine was caught between two baddies and had to figure out which one to deal with first? And I'm not talking about physically fighting two people at the same time, although that's always a trick. I'm talking about out-smarting two different evil forces, getting the job done and managing to fall in love!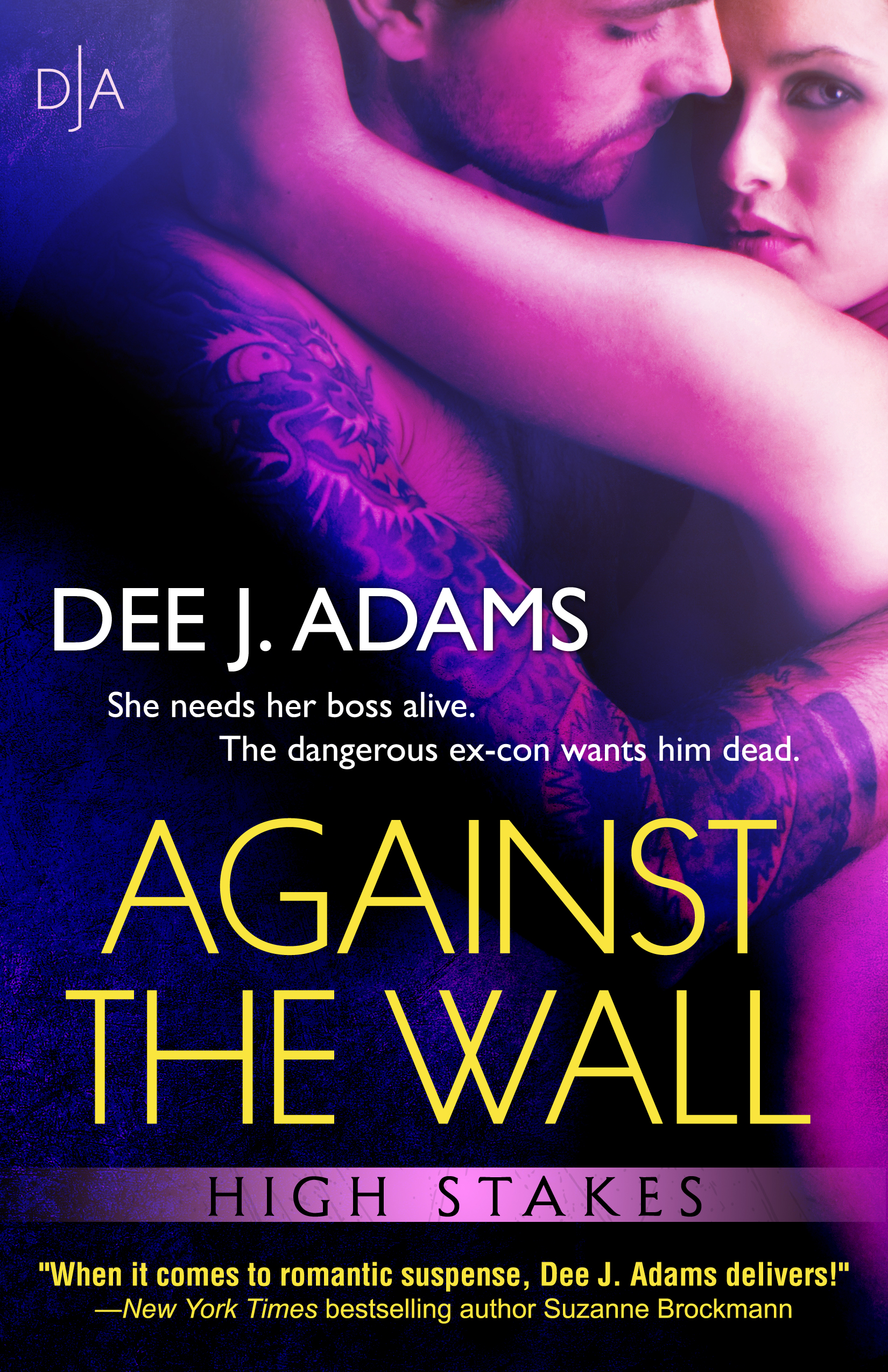 In Against The Wall, I pit my usually mild-mannered heroine against two bad-ass heavyweights. These guys don't mess around when it comes to getting what they want. It takes another bad-ass ex-con to help her get the job done and both of them are changed by the experience. (Who wouldn't be?) She learns she's capable of just about anything including standing up for herself and fighting for what's most important. He learns that it's possible to move on from the past. That despite a rocky history, it's the things a person does in the present that defines who they are and what they can become.
When you think about it, it's amazing what a little pressure can bring out in a person. (Sometimes the very best… other times, not so much!) I'll admit, the reluctant hero is probably my favorite and when one of those personalities runs up against one or two evil forces, there's nothing better than watching them kick some serious butt.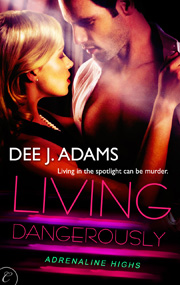 Has anyone ever read a story with more than two bad guys? I'm curious if there's one out there. But, I'd like to know what your thoughts are on multiple bad guys. Is it overkill or fun? One lucky commenter will win a digital copy of Living Dangerously, book #4 in the Adrenaline Highs series.
Against The Wall Excerpt:
The gun wobbled in Tanner Bryant's hand as he wiped the sweat trickling in his eyes. His thudding heart drowned out the sound around him. All day, he'd been calm, and cool, exacting every move. Everything had gone as planned until now. The longer he waited on the rafters, the more his nerves frayed. Only a few house lights lit the large soundstage where a half built movie set waited to be finished, and darkness kept him hidden this high up. He'd heard some rustling a while back and caught sight of a giant rat scampering by on an adjacent beam. He'd seen bigger.
Dammit, he shouldn't have taken so much time to learn Juneau's schedule. All of a sudden the man had hired more bodyguards as if he knew Tanner wanted a piece of him.
Tanner focused on the scene twenty feet beneath him. He couldn't hear what the girl was telling his target, but he didn't care. Her gestures and position pissed him off. Thirty seconds ago, he'd had a clear shot, but now, little Miss Muffet stood in his way. She was just an itty-bitty thing, not tall, not wide, but he didn't trust his aim and didn't want to hurt her.
But he did want to hurt the man next to her. Desperately. He wanted Maurice Juneau to suffer. Painfully and for an extended period of time. Tanner didn't need Juneau to know who had shot him. It just mattered that the man felt pain. Juneau was smart. He might actually figure out who pulled the trigger if he learned Tanner had been released from prison. Oddly, that thought did give Tanner a sense of power. The pond scum had ruined Tanner's life and it was only fair that Juneau knew it was him.
But, it wasn't a prerequisite.
Giveaway ends 11:59pm EST July 2nd. Please supply your email in the post. You may use spaces or full text for security. (ex. jsmith at gmail dot com) If you do not wish to supply your email, or have trouble posting, please email maureen@justromanticsuspense.com with a subject title of JRS GIVEAWAY to be entered in the current giveaway. *US postal addresses only.