Congratulations to "Missy", the winner of Cathy's giveaway. Thank you to all who participated!
I've always been a little awed by short story writers. In just a few pages, they set up a conflict, shape a character and deliver a twisty ending. And don't get me started on song lyrics—whew, a complete story in less than four minutes.
I'm one of those authors who loves writing twisty, multiple suspects, numerous red herrings and a few subplots just in case things aren't complicated enough already stories. (I have two of those novels releasing next year. Think Maureen will let me come back? But I digress…)
Writers seem to fall into one camp or the other—long or short—without much cross-over. I figured I was firmly in the "long" camp. But a funny thing happened this summer. I was completely blocked on a story. Deer in the headlights. Convinced I'd never write another word that wasn't garbage. Painfully creeping to the first turning point. As in, nothing positive was happening. Then one day, a character from The Professor cleared his throat and said, "Get over here and pay attention."
Novellas fill that gray area (whatever shade you want it to be) between short story and novel. While I usually write complex subplots, with this novella, I stripped those out to focus on the central story and theme. In HONOR CODE, the story revolves around the way the three main characters choose to live their lives—their code of honor.
The layers of complexity in a novella must serve multiple tasks, both driving the story forward and defining the characters. The romance in HONOR CODE is a subplot to the suspense, but I found a theme in mature love that I really want to explore in another story.
Hmm… maybe another novella…
What do you like as a reader or a writer? Long or short? Giving secondary characters the stage for a while? Or would you rather focus on the main character, the primary plot?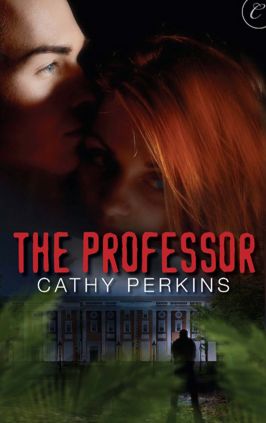 HONOR CODE hasn't released yet, so I will be giving away both a copy of The Professor and an ARC of HONOR CODE to one lucky person leaving a comment.
Giveaway ends 11:59pm EST Oct. 19th. Please supply your email in the post. You may use spaces or full text for security. (ex. jsmith at gmail dot com) If you do not wish to supply your email, or have trouble posting, please email maureen@justromanticsuspense.com with a subject title of JRS GIVEAWAY to be entered in the current giveaway.