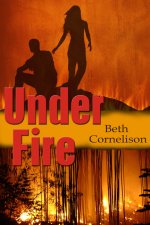 When looking for inspiration for romantic suspense heroes and heroines, one doesn't have to look far to find plenty of examples of heroism. Our military is full of men and women who are sacrificing their comfort, time with their family and sometimes their lives to protect and defend us. Firemen and police officers put their lives on the line daily to serve and protect as well. While I admire these individuals and respect the work they do, I like to write about a different sort of hero. The ordinary person forced into extraordinary circumstances who rises to the occasion in most heroic ways.
Every once in a while I hear about these real-life heroes, and I'm inspired and awed all over again at what some people can and will do when the need arises. A few examples…in June of 2008, Colorado hiker Jessica Bruinsma found herself trapped on a ledge in the German Alps with a dislocated shoulder. This smart cookie signals rescuers by hooking her sports bra to a supply line that ran down the mountain on a pulley system. That's the kind of level-headed thinking and ingenuity I want my heroines to have!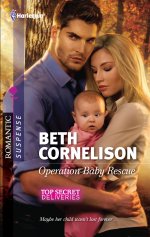 This past Valentine's Day marked the 4-year anniversary of the shooting at Northern Illinois University, during which Daniel Parmenter lost his life. Daniel was sitting in on the class where the shooter opened fire because he wanted to spend time with his girlfriend on Valentine's afternoon. When the shooting started, he covered his girlfriend with his body, saving her life when he took a bullet for her. That is true heroism and the kind of noble, loving gesture that inspires me when I write my romantic suspense heroes!
Do you remember the New York subway hero, Wesley Autrey, who threw his body over a man who fell on the subway track while having a seizure and protected the man from an oncoming train? His quick thinking and selflessness saved a life. What an example he set for his daughters and all of us that day!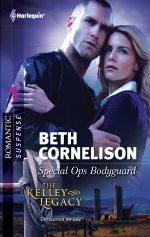 But not all heroes are jumping under trains or facing bullets to save lives or help their fellow man. What about the utility worker braving an ice storm to return power to a hospital or nursing home? Or the nurse who shows infinite patience and kindness to the sick and frightened patients in her care? Or the teacher who spends her own money on supplies for her students, volunteers extra hours tutoring a student who's struggling and inspires her class to pursue their dreams?
Real-life heroes are all around us, going the extra mile, putting the needs of others first, and sacrificing for the common good. I'm a firm believer that that there is a hero inside all of us, if we are willing to make a difference and have the courage to act. Who do you see as a real-life hero? And have you thanked the heroes in your life for all they do?
For more information about
Under Fire
, or Beth's latest release, a small-town contemporary romance called
Trust In Me
... plus so many more fantastic romantic suspense novels, visit Beth's website at
www.bethcornelison.com
Award-winning author Beth Cornelison worked in public relations until she moved with her husband to Louisiana, where she decided to pursue her love of writing fiction. Since that time, she has published numerous romantic suspense books with Harlequin/Silhouette as well as single title books with Five Star Press, Sourcebooks, and Samhain Publishing. In December 2011, she released her first independently published contemporary romance for Kindle titled, TRUST IN ME. She has won numerous honors for her work including the coveted RWA Golden Heart. Her books have been nominated for Romantic Times Reviewers Choice awards, the RWA Rita and her 2009 release, THE CHRISTMAS STRANGER, won the Daphne du Maurier Award for Best Series Romantic Suspense. Beth lives in Louisiana with her husband, one son, and a variety of cats who think they are people.